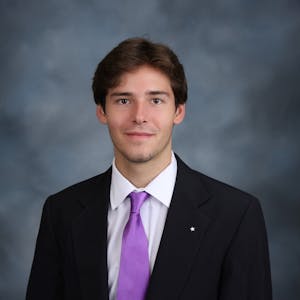 Co-Director: Nikita Popik
Nikita is a senior studying Finance at Georgia Tech. Having joined the club during its first semester, he has participated in research initiatives and newsletters, assisted with the Web3 ATL conference, and gained an understanding of DeFi fundamentals. During his internship in Investment Banking, he took part in several institutional crypto transactions, performing research and analysis on crypto firms.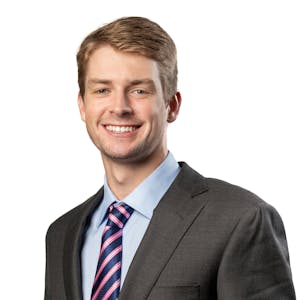 Co-Director: Rob Schleusner
Rob is a Computer Science major with a minor in Business & Computing through the Denning Technology & Management program planning to graduate in May 2023. He has applied his computer science background to help lead several technical committees and projects for the club. After graduation, he plans to join Amazon in Austin, TX.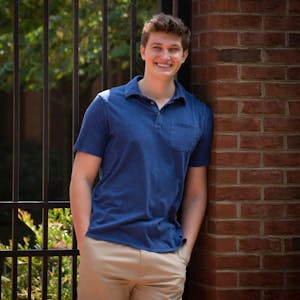 Head of Operations: Trent Conley
Trent is a freshman studying Computer Science at Georgia Tech. He eagerly joined the club in the first weeks upon arriving to campus and has helped plan and run the Web3ATL conference, code automation tools for the club, and lead internal technical projects.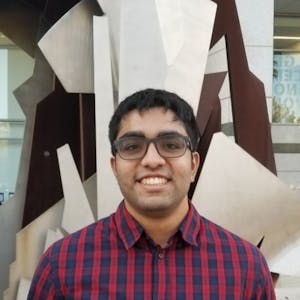 Head of Partnerships: Ronith Yalamanchili
Ronith is a 2nd-year Industrial Engineering major at Georgia Tech. He's contributed to the club's research initiatives and newsletters, and attended multiple cryptocurrency and Web3 conferences. During his ongoing internship at Venture 53, he analyzed early-stage token and equity investment opportunities in the supply chain & logistics technology space. He is also Co-Founder and COO of Invest-ed, a CREATE-X startup focused on financial literacy for Gen Z.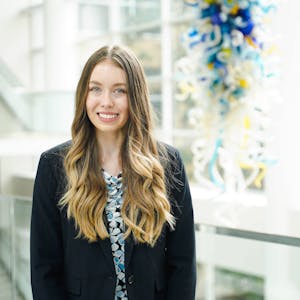 Head of Marketing: Ashley Freedman
Ashley is a business major with a concentration in finance planning to graduate in May 2023. Upon graduation, Ashley will be working in Atlanta as an analyst for BlackRock in their portfolio management software department.
Head of Education & Technical Team Lead: Andres Ginebra
Andres is a senior pursuing a major in Industrial Engineering with a minor in Computer Science. Entering the blockchain space during his freshman year, he was captivated by decentralization and permissionless systems. In spring 2022, he joined the blockchain club, where he has had the opportunity to work on several Web3 development projects and continue to deepen his knowledge in the space. Andres has also built a decentralized marketplace for music samples and learned how to build effective systems in Web3.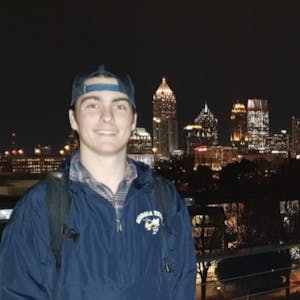 Technical Team Lead: Manny Johnson
Manny is a 2nd-year Masters student studying Analytics at Georgia Tech. He's a founding member of the club, where he currently leads the technical committee. He has experience with on-chain analysis, protocol mechanics, tokenomics, and MEV.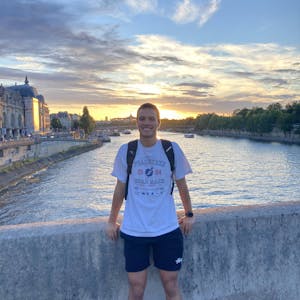 Head of Education: Aidan Chen
Aidan is a second-year studying Finance at Georgia Tech. He joined the club during his first semester on campus and has since then written newsletters, helped with general meetings and market updates, and collaborated on various research projects. He enjoys keeping up with new chains and DeFi protocols, and looks forward to helping out with the Crypto Fundamentals Course this semester!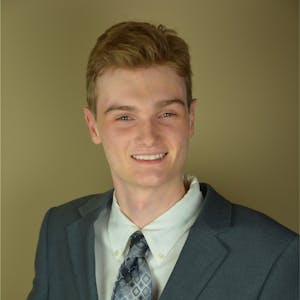 Head of Governance & Research Team Lead: Kaleb Rasmussen
Kaleb is a sophomore studying Finance at Georgia Tech. Last semester, Kaleb led the Research team with Pearce Seabrook where they produced an article on Nitro (a Solana Virtual Machine on Cosmos).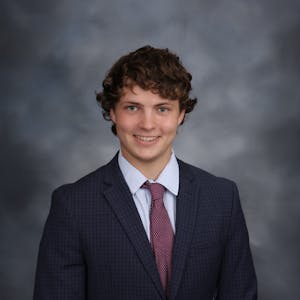 Research Team Lead: Pearce Seabrook
Pearce is a junior studying Finance at Georgia Tech. He was introduced to crypto through working for multiple VC's. Since then he has conducted formal internal and external research for the club and various startups. Pearce has experience working for two DeFi protocols as a growth intern.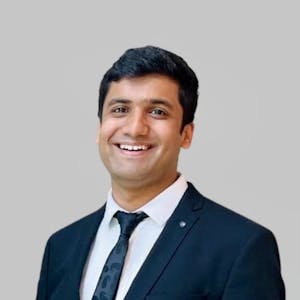 Community Manager: Mehul Rastogi
Mehul is a junior at Georgia Tech studying Computer Science. Driven by a passion for building, he has created several projects in the cryptocurrency space. His interests include Zero-Knowledge Proofs and Quadratic Voting/Funding. As a Spawn Studio Fellow, he is currently building projects with Polygon. During his previous internship at NCR's Innovation Lab, he developed a B2B SaaS Bitcoin Loyalty program on top of the Lightning Network.